The Empty Quarter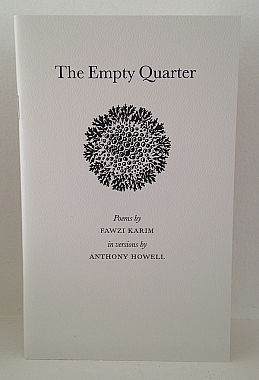 $12.00 Buy now
The Empty Quarter poems by Fawzi Karim in versions by Anthony Howell after translations made by the Author.
Born in Baghdad in 1945 and now living in London, Fawzi Karim is rapidly establishing a reputation as a major figure in contemporary poetry. Plague Lands, his first book of poems in translation was a Poetry Book Society recommendation for 2011.
Anthony Howell's first collection, Inside the Castle, was brought out in 1969. His most recent book of poems is The Ogre's Wife (Anvil, 2010).